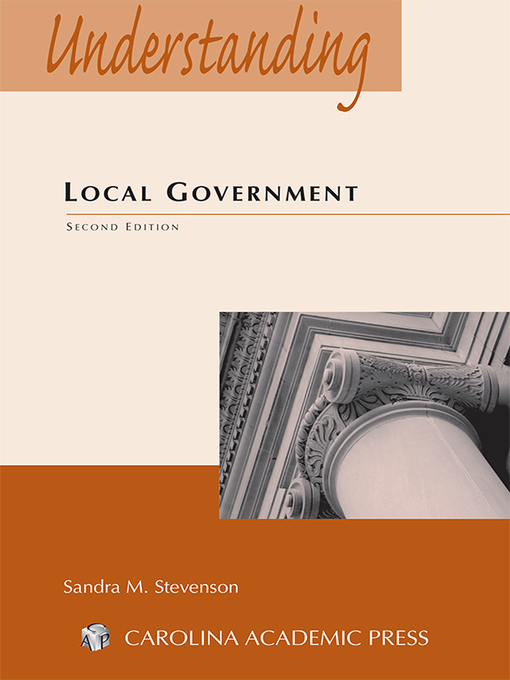 Understanding Local Government
Understanding Local Government identifies the underpinnings and the concepts that determine how local governments function in fulfilling their purpose of providing both needed and desired services to their residents. The book is designed for ease of use in both teaching and learning, having an introduction and overview at the beginning of each chapter and clearly delineated subsections. The book also makes numerous references to laws and other materials of particular states and regions, making it easy to provide illustrative examples and to supplement the text. Specific areas covered include:
• Local authority and regulation;
• Land use controls;
• Local contracts;
• Delivery of services and assistance;
• Public access to information and right to vote;
• Local officers and employees;
• Local government liability; and
• Local finances.